Free WordPress Plugins
We decided to start compiling a list of the best free wordpress plugins out there that you may find beneficial for your website. It's important to remember that when you are adding plugins to your site you should look at the update frequency and reviews to ensure you are not adding a plugin that has security vulnerabilities.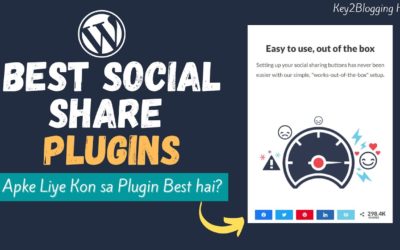 Are you looking to increase your website's traffic and engagement? In this video, we'll be sharing the top 5 social share plugins for WordPress that will help you do just that. From customizable buttons to social media automation, these plugins have it all. Watch the...