About Dieno Digital
Dieno Digital is family owned and operated, has been working with businesses and marketing teams for over 20 years in web development, online advertising, and digital strategy. Leland Dieno has been developing websites since his teenage years and originally founded a tech hosting company with friends in 1999 at the age of 17. He is a passionate educator, entrepreneur, and executive at a local marketing powerhouse owned by the Westlund Group. 
Leland is the founder of the global movement No Deadbeat Society which has grown to over 55,000 followers on social media.
From Grocery Retailers to Start Ups
Leland Dieno started his career working on Digital Strategy for one of the largest grocery retailers in Canada, strategically building digital shopper marketing programs, leading campaign activations with data-driven business decisions.  Before that he was the kid in high school building websites and developing marketing plans for small businesses. From there he lead the Digital Marketing Team at Kwantlen Polytechnic University. While there he lead workshops for marketing and business students, lead web development projects and built a digital marketing team that was data focused with KPU's executive leadership team. Now Leland is the Director of Digital Strategy at the Westlund Group, a collective of companies focused on increasing their client's sales and building long-lasting business relationships.
Dieno Digital is Leland's startup and consulting firm that works in parallel with his current leadership role.  He supports small and large organizations leading workshops, master classes, providing consulting to marketing & communications teams and helps companies execute digital strategy.
Passionate about Education
Through our Enough of the Fluff Digital Marketing workshops, we provide hands-on learning for business owners to marketing and communications staff and from top-level executives to entrepreneurs.  From subjects like SEO and Digital Advertising to effectively utilizing data to make better decisions for your business, we can educate you and or your team, and give them tactical tasks that you can immediately apply to your business.
Our current workshops include
Search Engine Optimization
How to utilize data platforms to make better business decisions
Social Media Marketing for Business
Digital Advertising 101
Advanced Digital Advertising
How to start and launch a podcast on a budget
How podcasting can grow your business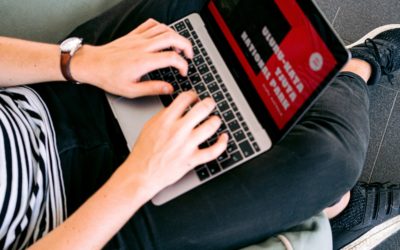 What To Look For In A Custom Website Design Company Dieno Digital Marketing is a custom web design company. We do custom web design at affordable...