Our Digital Strategy Playbook for Startups
A one time investment, that sets your startup up for success, ongoing strategy and implementation.
We have worked with numerous startups across multiple spaces including Marketing Agencies, Drone Schools, Online Retailers, Nonprofits, Charities, Tech Applications, SaaS Products, and lifestyle brands helping them develop a digital strategy from the beginning that assists in implementing a digital ecosystem tailored for scalability and success. We understand the investment in business, and know startups need to be lean, but have impact.
Our Digital Strategy Playbook for Startups is a one-time deliverable where we take a deep dive into your sector and set up a recommendation and analysis document to assist you in launching your business digitally. 
Our Digital Strategy Playbook for Startups includes:
1) Competitive Analysis – understand what competitors are spending online, and what they are investing in.
2) Consumer Search Behavior – what are people really looking for when it comes to your products and services?
3) Website Audit or Website Recommendation – we audit your existing website and also make a recommendation on how you can effectively, and affordably launch your startup with a digital eco system prioritizing lead generation and brand awareness.
4) Digital Advertising Recommendation – what platforms, how much to spend, how to set up your funnel
5) Tech Stack Recommendation – What should you use for a CRM? How should you set it up? How should your social media be integrated?
6) Digital Operations Recommendation – What email platform could be used, what hosting provider, and what marketing technology could be implemented affordably to get you up and running.
We then present this information to you and walk you through our recommendations. We have delivered this startup playbook to startups across Canada and the US and watched them scale it to see successful launches. We are then also there to support along the way if you need implementation assistance, or you simply have technical or marketing related questions. Contact us today if you are interested in hearing more about this service.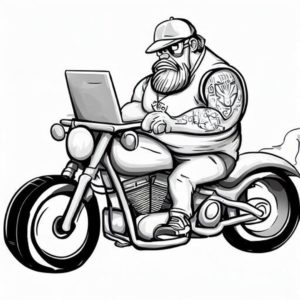 The Imperative Role of a Digital Strategy for Start-Up Businesses
Introduction
In today's fast-paced, technology-driven world, establishing a solid digital presence is no longer a choice but a necessity for start-up businesses. A well-crafted digital strategy lays the foundation for success, enabling entrepreneurs to reach their target audience, build brand awareness, foster customer relationships, and drive sustainable growth. In this blog post, we'll explore the significance of a digital strategy for start-ups and highlight its key benefits.
1. Enhancing Brand Visibility
In an overcrowded digital landscape, a start-up business needs to stand out from the competition. A robust digital strategy serves as a roadmap to boost brand visibility and recognition. By utilizing various online channels such as social media platforms, search engine optimization (SEO), content marketing, and email campaigns, start-ups can effectively position their brand in front of their target audience. Consistent messaging, compelling content, and strategic advertising can help establish a strong brand identity and increase brand recall, setting the foundation for long-term success.
2. Expanding Market Reach
A digital strategy provides start-ups with the opportunity to expand their market reach beyond geographical boundaries. By leveraging digital channels, businesses can tap into a global audience, breaking down traditional barriers. This opens up new avenues for growth and revenue generation. Through targeted advertising, market research, and data analytics, start-ups can identify untapped market segments, better understand customer preferences, and tailor their offerings to meet specific demands. A digital strategy enables businesses to connect with potential customers worldwide, fostering business expansion and scalability.
3. Engaging and Building Relationships with Customers
Building strong relationships with customers is crucial for start-ups. A well-executed digital strategy facilitates meaningful customer engagement and fosters lasting relationships. Through social media platforms, blogs, and interactive websites, start-ups can create a two-way communication channel with their audience, allowing for valuable feedback, product/service improvement, and customer support. By consistently delivering valuable content, personalized experiences, and timely responses, start-ups can build trust, loyalty, and advocacy among their customer base.
4. Cost-Effective Marketing and Advertising
Traditional marketing and advertising methods can be prohibitively expensive for start-ups with limited budgets. However, a digital strategy offers cost-effective alternatives that provide a high return on investment. Social media advertising, email marketing campaigns, and content marketing strategies can be tailored to specific budgets while reaching a targeted audience. The ability to track and measure the effectiveness of digital campaigns in real-time allows start-ups to optimize their strategies, ensuring that every marketing dollar is wisely spent.
5. Leveraging Data for Informed Decision-Making
Data is invaluable in today's digital landscape. A digital strategy empowers start-ups to collect and analyze data, gaining valuable insights into customer behavior, market trends, and business performance. By leveraging analytics tools, start-ups can make informed decisions, identify areas of improvement, and refine their strategies for maximum impact. Data-driven decision-making minimizes risks and maximizes opportunities, enabling start-ups to stay ahead of the curve in a dynamic and ever-evolving business environment.
In an era dominated by technology and online interactions, a robust digital strategy is an indispensable asset for start-up businesses. By leveraging digital channels, engaging with customers, expanding market reach, and utilizing data-driven insights, start-ups can establish a strong online presence, drive growth, and position themselves for long-term success. As the digital landscape continues to evolve, embracing a comprehensive digital strategy is not only important but essential for start-ups striving to make their mark in the business world.
Remember, the future is digital, and a well-crafted digital strategy can be the differentiating factor that propels your start-up to new heights.
 

View this post on Instagram