Add Woocommerce Product On Mobile Plugin
Recently while working on a project we discovered that there wasn't really a great, and simple way to add a product to Woocommerce while on a mobile (phone or tablet) device. Both the Woocommerce mobile app and the WordPress mobile app weren't easy to use for the average user. We had a client who runs a small retail shop and needs to be able to quickly take product pictures with his phone and then add them to his online store.
The plugin forces WP login to avoid the ability for public\website visitors to add code or products to the store, and is extremely easy to use. Simply install the plugin, add the shortcode [woo-product-plugin] to any new page and you are done!
If you are using the plugin, please consider using the donate button below to contribute to it's upkeep! 
To download the plugin visit: https://sourceforge.net/projects/add-woo-product-on-mobile/
Example of form: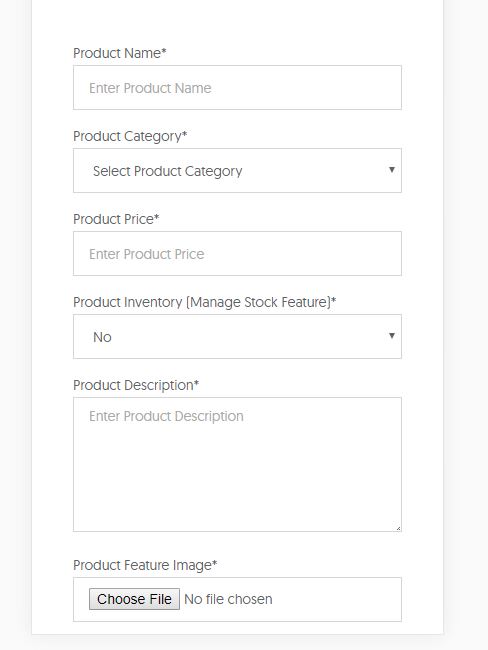 How to add a product to Woocommerce on your phone or mobile device
Download the plugin.
Install the plugin.
Add the shortcode to a new page in wordpress.