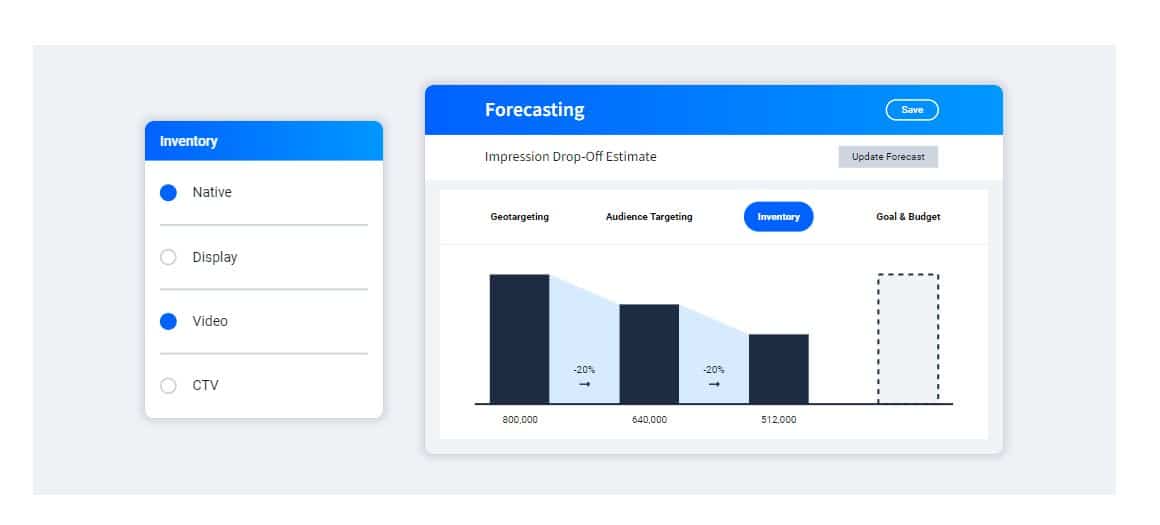 Programmatic Digital Advertising
We offer affordable, strategic and premium programmatic display, native, video and CTV advertising services to clients across all sectors. We work with multiple clients in ensuring their digital strategy and online advertising execution has a 360 approach and the benefits of programmatic distribution is included in their marketing mix. Our team are experienced in working across different industry verticals including retail, financial institutions, health care, media, manufacturing, education, travel, hospitality, automotive, pharmaceuticals, utilities, technology, energy and more.
Display, Native, Video and Connected TV Advertising
Programmed Advertising, or Programmatic Display Advertising(PDA), is also known as Online Targeted Advertising (OTA). PDA is used for both direct response advertising and branding campaigns as well as brand awareness campaigns.
Programmatic display advertising reaches placements (websites, video, applications, and connected tv) that standard display networks like Google and Social Platforms (Facebook and Instagram as an example) can't reach. While Programmatic tends to have a higher cost, it can be an effective way to reach audiences with correct message sequencing at the right time, on the right platform.
It allows our clients to run digitally created video content as pre-rolled (online commercials) on some of North America's biggest media and news websites as one example. It also allows us to granularly target and re-target consumers across multiple devices.
Programmatic Advertising Today, brands use digital platforms to drive offline conversion by running traditional advertisements and digital advertisements in new ways. For most advertisers, reaching customers where they spend their time is critical to driving sales.