Vancouver Web Design
We are Dieno Digital, our mission statement is "Value or Volume" and we focus on working with the right clients, at the right time, and take pride in putting value at the forefront of all of our work. We can be your web development company. We are technical, we are creative, and we want to be a part projects contributing to you making your business grow. Our experienced team will exceed your expectations of a boutique web design and development agency.
We are a process driven, value-over-volume focused web design agency that will help your business thrive. We are focused on designing and developing websites that positions you as an authority in your sector and generates leads.
We offer affordable web design services and develop websites in WordPress, Joomla, Drupal, Wix, Squarespace, Shopify and BigCommerce.
When it comes to web design, there is no one-size-fits-all approach. The process of designing and building a website can vary depending on the project requirements and business objectives.
The first step is to understand your needs and business objectives. This includes understanding your target audience and what kind of message you want to communicate with your website. Once this is established, the next step is to start planning out the structure and navigation of the site. We refer to this as UX. This includes creating wireframes or mockups to map out the overall layout of the pages.
After the general structure is in place, it's time to start designing the look and feel of the site. This includes choosing colors, fonts, imagery, and other visual elements and carefully piecing together not only a well-oiled machine in terms of lead generation, but also something that represents your brand well. The next step is to move into development, and then adding in content. After your website's content has been written, added, and surfaced in a way that creates a seamless user journey, we optimize for search engines (SEO) and ensure that your site will index properly on all of the major search engines, including Google. When all of these steps are taken into account, it becomes clear why web design projects can be so time consuming. Our goal is to simplify the complexity, put your project's objectives ahead of the complexity of the work, and launch a website that works for your business.
Our designers, back end developers, front end developer, graphic designer and SEO specialist are all under one roof. We may be a relatively small digital marketing and web design and development agency, but we provide quality and process that competes with some of the biggest agencies in North America. In fact, we work for some of them!
Web Design Pricing that Scales With your Requirements
Regardless of its objective, your site should return on investment.
When it comes to web design, there is no one-size-fits-all approach. The process of designing and building a website can vary greatly in terms of cost, scope, and complexity. Depending on the size and needs of your business, you may need a simple website with just a few pages, or a more complex site with multiple features and functionality.
So how do you determine how much to budget for your web design project?
The primary determination of the cost of your site will be the scope. A technical scope identifies the requirements, functionality and possible integrations. How many pages will your website have? What kind of features and functionality will it need? How many products need to be loaded into the site? How many payment processors? Do your users need to be able to login and view private information? The more complex your project is, generally the higher the price will be. However we have developed specific processes to keep costs as low as possible, while still being able to output high-end deliverables and lead generating websites. We've developed web portals, ecommerce platforms and marketplaces at a fraction of the price point of some of our local competitors.
There are no hidden costs when working with us. We commit to the scope of your project and see it through to completion.
Our success is your success.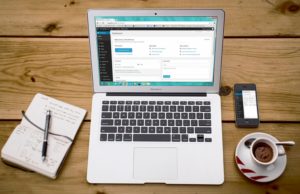 Website Platforms
We design, develop and launch websites on multiple platforms:
WordPress Websites
Shopify websites
BigCommerce Websites
Wix Websites
Squarespace Websites
Joomla Websites
BigCommerce Websites
Existing Website Design or Development Updates
For too long, our industry (web design) has offered bloated prices and restricted businesses from being able to adjust their current website affordably.
Not all businesses require a brand new website. Sometimes you just need some tweaks, updates or changes made to an existing website. We provide affordable web design and are a development agency that can support one-time updates or continual web updates on an ongoing basis.
As your digital marketing, digital advertising, brand image, and digital world continue to evolve you may need to "refresh" your website to help support business growth. Whether you have an ecommerce website, a custom solution, or are a large enterprise or small business we can support you with affordable, high quality services.
While we may not be the most expensive web design agency in Vancouver BC, we take pride in providing top quality web design.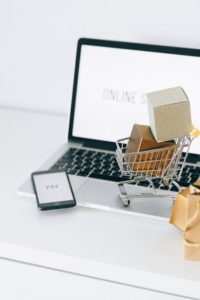 Ecommerce Design and Development
E-commerce is the process of buying and selling goods or services over the internet. It's a broad term that can be used to describe any type of transaction that takes place online. Whether you're a small business selling products through an online store, or a large corporation using the internet to manage inventory and supply chain, e-commerce is playing an increasingly important role in how businesses operate. The e-commerce market is growing at a rapid pace. According to research, it s projected to grow from $1.3 trillion in 2013 to $2.5 trillion in the coming years, in North America. E-commerce is also playing a major role in how consumers are shopping. Consumers are increasingly turning to the internet to make purchases, and over half of retail sales will be generated online by 2017.
Ecommerce Platforms are the backbone of all online operations. They provide the solution to manage your entire business from end-to-end. They facilitate the entire ecommerce process and make it seamless, secure and easy for businesses to run their operations.
We design and develop ecommerce websites on WordPress, Shopify, BigCommerce and Squarespace.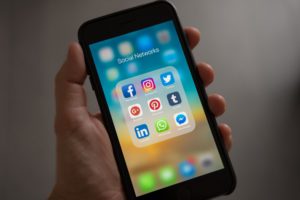 Social Media Website Integration and Social Media Marketing
As a business or brand, you can't afford to ignore social media. Social media platforms like Facebook, Twitter, and LinkedIn offer unique opportunities to connect with customers and grow your business. We offer integrations with your social media platforms and marketing efforts directly into your website. A great example of this is
Search Engine Optimization
Every business wants to show up on the first page of Google when a potential customer is searching for your products or services.
Search engine optimization, commonly referred to as SEO, is the process of optimizing a website for Google search with the goal of earning higher web traffic levels and improving the visibility of the site.
SEO is achieved through a variety of techniques, including on-page optimization (such as keyword research and meta tag implementation), off-page optimization (such as link building and backlinking), and content marketing.
The goal of SEO is to rank higher in Google search results when potential customers are looking for products or services that your business offers. By earning higher web traffic levels, you can also improve the visibility and brand awareness of your website and business.
SEO is a complicated process that involves technology, strategy and creative writing. Your content has to be written in a very specific way for Google to understand its authority in your sector, and it also needs to acquire backlinks so that signals are sent to search engines like Google to help their algorithm understand its authority.
Your website also needs to be setup with a foundation that supports ongoing content strategies and SEO. If your house isn't in order, the additions you make in the future won't work. With every website we design, develop and launch we ensure that the foundational pieces of SEO are in place. This has been proven to be a differentiation between us and our competitors. We spend that few extra hours after launching your website making sure its ready for Google to index.
Our websites are designed, developed and launched to index properly on every search engine.
Digital Marketing Services and Website Integration
Digital Marketing Services include SEO, Digital Advertising, Lead Generation, Google My Business management and Social Media Management or Content Creation. As we are a boutique agency that supports many of our clients with these services we are well versed in their setup. All of our websites are designed and developed with this in mind. They are built to support advertising campaigns and lead gen reporting.
Custom Solutions
Custom web development is a process where a web developer creates a website according to the specific wants and needs of a client. This can include anything from designing and coding a website from scratch, to re-branding an existing website, to adding new features or functionality to an existing website.
There are many benefits of working with a custom web development company like ours. Firstly, we take the time to understand your specific goals and objectives for your website. Secondly, we have a team of experienced designers and developers who can bring your vision to life.
Custom Solutions and Custom Web Development includes unique development projects like marketplaces, e-commerce, affiliate programs, web portals, corporate intranets, and many other functional web platforms. Contact us if you are interested in discussing your custom web development or web design project.
Let's work together!
Now that you've read our exhausting information overload about our web design and development services, let's connect to discuss your project! Throughout the process we offer additional services such as logo design, phone calls, graphic design, click advertising, and everything between to help either improve your existing website or get your business online.
We aren't just a website design company, or a small group of web designers, we are your partner.
We are located in Vancouver, Coquitlam, and Coalmont (Yes, Coalmont), British Columbia Canada.