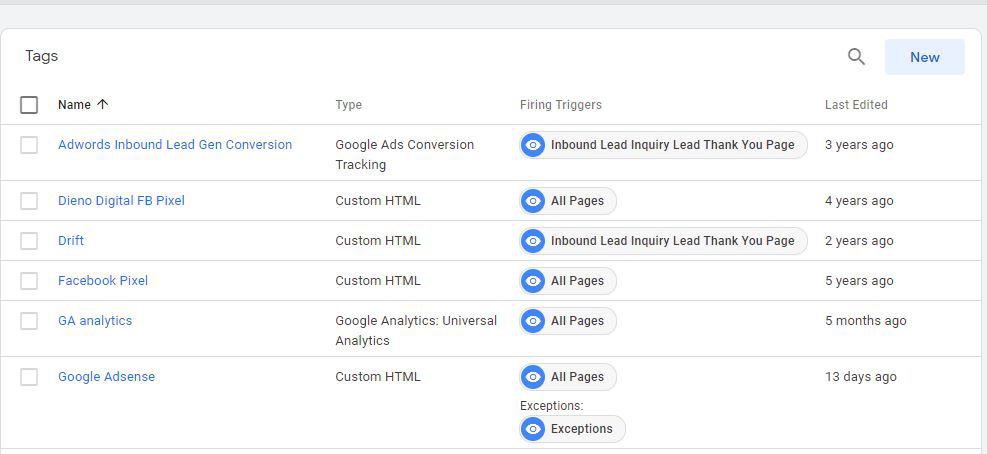 Google Tag Manager Consulting Services
For many businesses, website analytics and marketing efforts can seem like a complex labyrinth of pathways. One of the most frustrating aspects for business owners is tracking how different marketing channels intersect with one another and understanding where to focus their efforts. As Google Tag Manager Consultants, we help companies by facilitating and analyzing these complicated intersections and helping to optimize marketing campaigns. Google Tag Manager is a great way for marketers to make sure tags are being added, updated, and removed from websites without having to do any manual changes. Google Tag Manager Consultant's monitor not only the tags but also the messages that come back from them, providing a wealth of information that can be used to create better marketing strategies.
Contact us regarding our Consulting Services
What is Google Tag Manager?
It's a way to add Google Analytics, Google Webmaster Tools, and Google AdWords to your website along with other import code snippets or pixels.
As Google Tag Manager consultants, we can assist your business in cleaning up an existing Google Tag Manager account, installing a new one, or configuring pixels and code how it should be implemented.
Some of the pixels and related code we support our clients with implementing through Google Tag Manager include, but are not limited to;
Google Analytics
Google Analytics GA4
Google Adwords
Google Adwords conversions
Google Adwords remarketing
Programmatic Ad pixels for remarketing and conversions
Twitter Ad pixel
LinkedIN ad Pixel
Complex Conversion setup and implementation
Custom Code implementation
Why use GTM?
We believe that the best way to find out why you should use Google Tag Manager is by looking at the benefits. What is it and why would you want to use it? Google Tag Manager is like a Google Analytics for the web. It is a platform for storing, managing, and deploying tags.
If you are interested in us providing you with Google Tag Manager support contact us today.